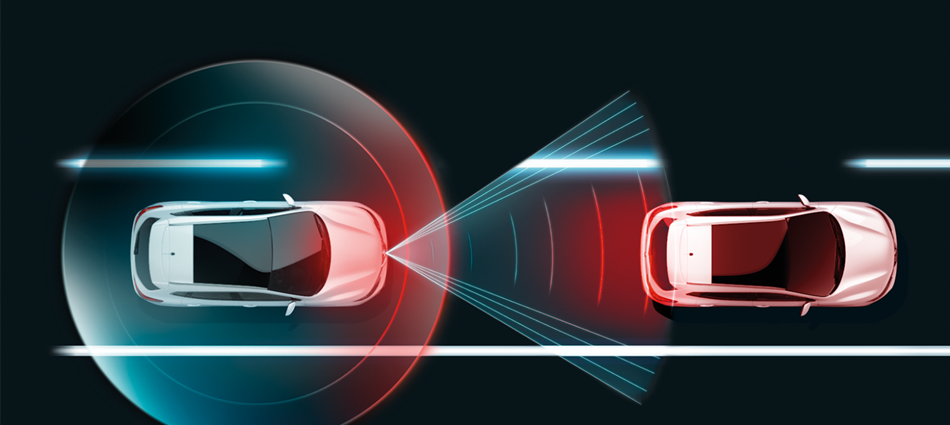 Nissan Vehicle Technology
Rogue
Rogue Sport
Altima
Sentra
Leaf
Titan
Automatic Emergency Braking
Standard
Standard
Standard
Standard
Standard
Standard
Blind Spot Warning
Standard
Standard
Standard on
SV & SL
STD: SL
OPT: SR
Standard on
SV & SL
STD: Pro4X, SL, & PLAT
OPT: SV
Lane Departure Warning
Standard on SL
Standard on SL
Rear Cross Traffic Alert
Standard
Standard
Standard on SV & SL
STF: SL
OPT: SV
STD: SL
OPT: SV
STD: Pro4X, Sl, & PLAT
OPT: SV
Intelligent Cruise Control
STD: SL
OPT: SV
STD; SL
OPT: SV
Optional on SL
STD: SR & SL
STD: SV & SL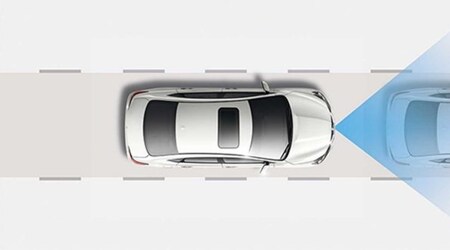 AUTOMATIC EMERGENCY BRAKING (AEB)
Using radar technology to keep an eye on your speed and proximity to the vehicle ahead of you, Automatic Emergency Braking (previously known as Forward Emergency Braking) gives you audible and visual display warnings to help you reduce your speed, if necessary. It can also apply braking if you fail to respond to help you avoid a collision. If a collision is unavoidable, this feature will engage the brakes to help reduce speed of impact and reduce the severity of a collision.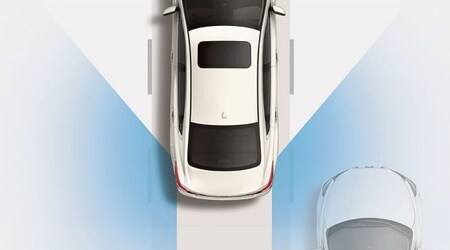 BLIND SPOT WARNING (BSW) 
If another vehicle is detected in the blind spot area, an indicator appears in the driver's or front passenger's door pillar and on the Advanced Drive-Assist® Display. Put your turn signal on, and the indicator flashes with a warning chime to alert you.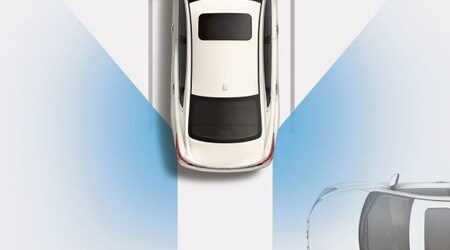 REAR CROSS TRAFFIC ALERT (RCTA) 
When you're backing out of a parking space, this available feature can detect and warn you about detected vehicles you might not see behind you approaching from either side. So backing up feels easier than ever.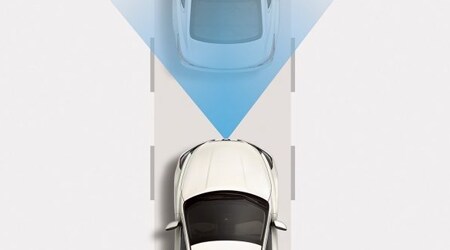 PREDICTIVE FORWARD COLLISION WARNING (PFCW) 
In traffic, it only takes a moment to get caught off guard in a potentially dangerous situation. How about a little help? With this technology, a radar sensor on the front of your Nissan constantly monitors not just one vehicle ahead in your lane, but two. When the system detects sudden deceleration two vehicles ahead, it gives you an audible warning and a visual signal on the instrument panel. So you get a heads up, even if you can't see what's slowing you down.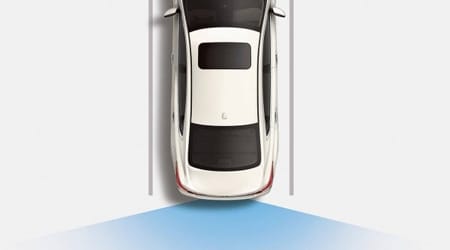 REARVIEW MONITOR (RM) 
Parallel parking made easy. Giving you a view of what's directly behind you, the RearView Monitor makes backing up an easier task. Green, yellow, and red indicators also help you gauge how close you are to objects - a real help in tight spaces.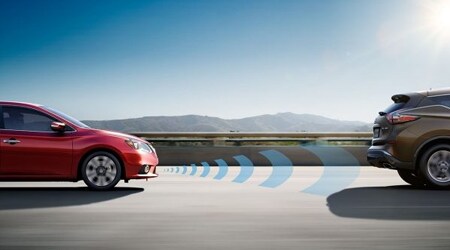 INTELLIGENT CRUISE CONTROL (ICC) 
Unlike traditional systems that only maintain a set speed, Intelligent Cruise Control also helps keep an adjustable set distance between you and the car in front. As traffic slows down or speeds up, ICC responds accordingly.